Parade emcee, Monty Howard (L), The Rev. Grey Maggiano (C) and the Rev. Stewart Lucas (R) at the Baltimore Pride parade
Yesterday finished pride month 2019, which, this year, has been filled with pride parades across the nation and celebrations by restaurants, businesses, medical institutions and churches. Several Maryland congregations participated in the Baltimore Pride parade on June 15. Memorial Bolton Hill's Richard Finger was in charge of organizing all volunteers (60-70 people) for the parade and rector, the Rev. Grey Maggiano, was one of the judges for the parade. Another Memorial parishioner, Monty Howard, served as emcee. Maggiano admitted he thought he might be judging just a few things, such as best float. It turned out that there were numerous categories and approximately 120 groups participating in the parade in various ways.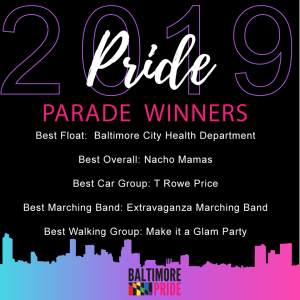 The Rev. T. Stewart Lucas, pastor of the Church of the Nativity and Holy Comforter, an Episcopal-Lutheran congregation in Baltimore, was there to support a parishioner marching for the first time. The day was "full of joy," Lucas said. "It was packed. The most I've seen." Lucas commented that it was good to see lots of other Episcopalians and people of different faith groups supporting one another in the community. "I'm proud of the stance The Episcopal Church has long had of welcoming all to the table." In the Church, Lucas said, we are "doing our best to bring about reconciliation. Evangelism is important." He was encouraged to see many corporations (who are including all in their benefits packages) and local businesses represented in the parade, as well.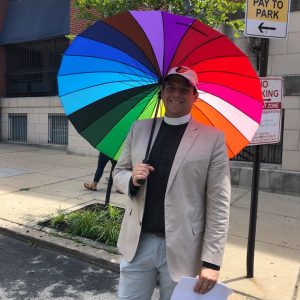 Maggiano noticed Episcopalians from St. Barnabas', Baltimore and other churches present. He was encouraged by the good showing from Episcopalians and from other faith communities, whom he noted were the biggest total group in the parade and who almost always received the biggest cheers. "It was a reminder of how far we have to go. I am consistently reminded of how inclusive we are but that Christian communities are still in the minority when it comes to how we deal with sexual identity," Maggiano said. The excitement and cheers for the faith groups indicate a desire for acceptance and love that the Church can provide.
St. Anne's Episcopal Church, Annapolis Rainbow Group marched in the Annapolis pride parade and held their first welcoming service the next day. The guest preacher was the Rev. Dr. Sheila McJilton, rector of St. Philip's Episcopal Church in Laurel, Maryland. McJilton spoke of her own journey of experiencing exclusion and the cost of discipleship. Read her sermon on St. Anne's Facebook page.
Maggiano has written about Pride from a Christian point of view on Medium. He also preached about Pride at Memorial, Bolton Hill on June 16.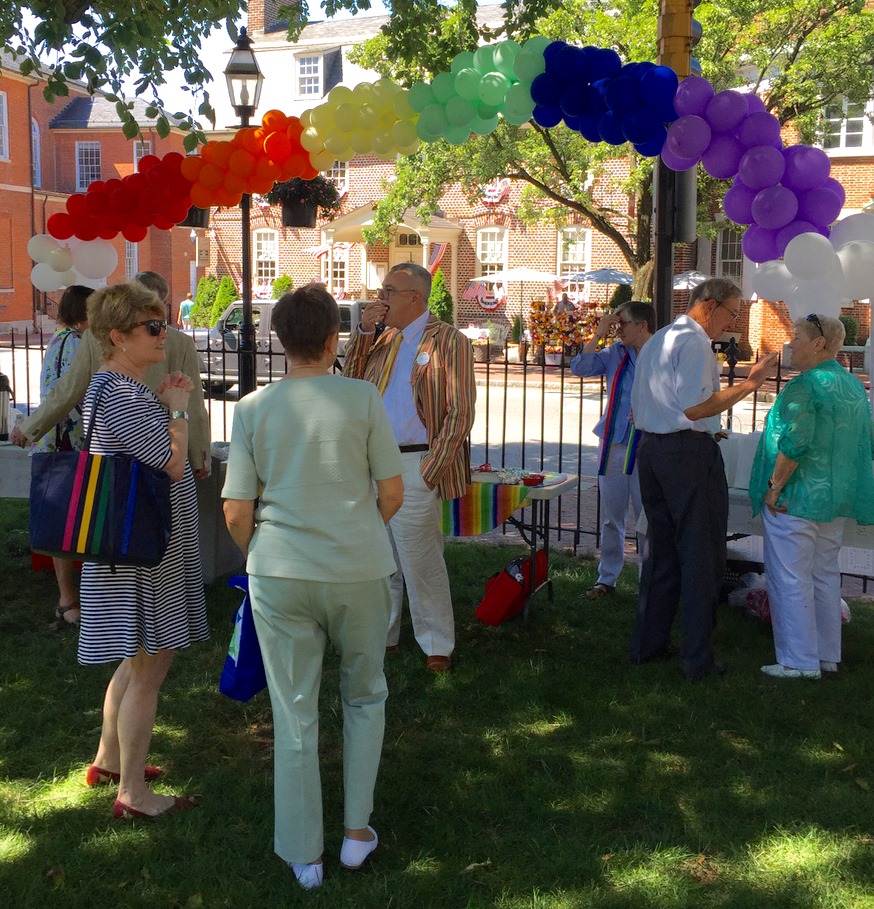 St. Anne's, Annapolis' Welcome Service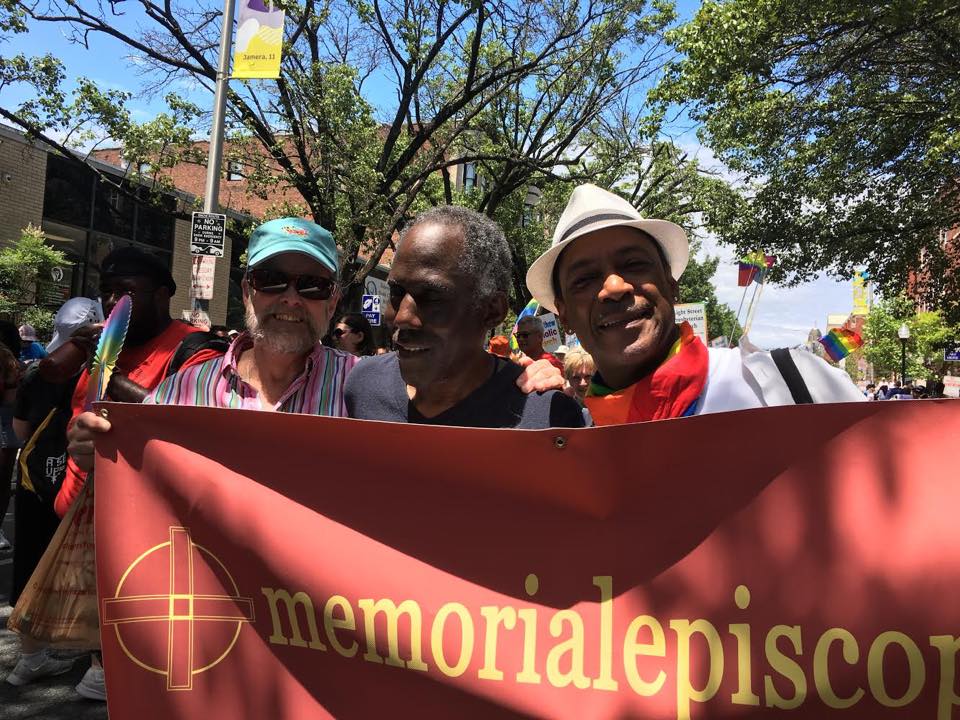 Memorial, Bolton Hill proudly carries its banner in the Baltimore Pride parade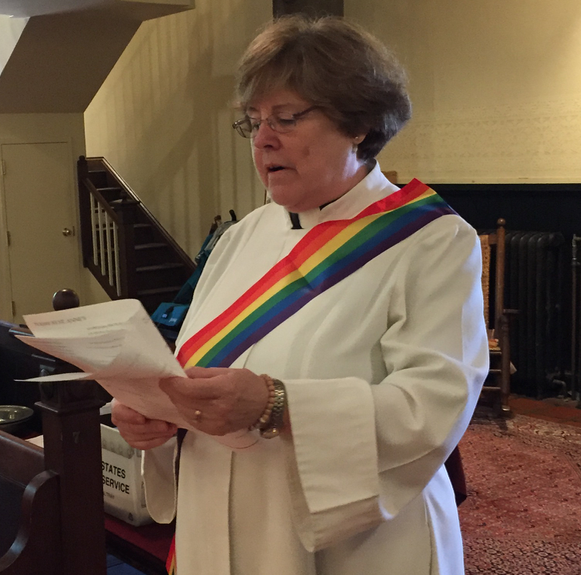 The Rev. Kathy Shahinian, diocesan deacon for public policy, at St. Anne's on Sunday