Members of the choir of St. David's, Baltimore singing
on the Fifth Sunday of Easter
A Brief Introduction to Creating a Virtual Choir
by Dr. Douglas Buchanan
[email protected] • www.dbcomposer.com
This is an accompanying document to A Brief Introduction to Recording You Part in a Virtual Choir. This document is meant particularly for the organizers, editors, and directors who will be putting everything together, while the other is meant for primarily for the performers. These instructions are meant to work with this other document, which will refer to terminology mentioned here.
Hi Friends!
We're in a weird world where we're all having to adapt. One of the ways ensemble musicians are adapting is by finding ways to still make music – or give the illusion of making music – in a group. One popular approach to this is the "Virtual Choir" (though, note you could substitute any ensemble type here).
Since the pandemic began, I've been using virtual choir methods to put together church services for the church where I serve as Director of Music Ministries. You can view some of our services I've put together and edited here:
And a few individual choir pieces here: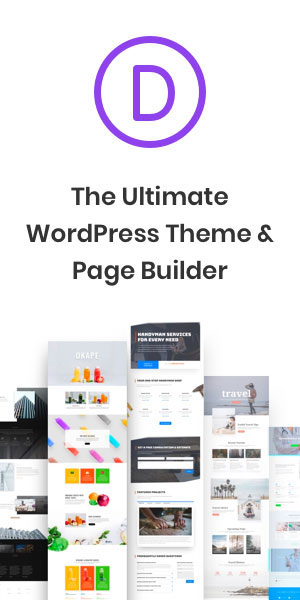 Why can't I just use Zoom, you ask? In addition to audio quality, the issue is going to be lag/latency. Even if you were having two DAWs (Digital Audio Workstations, like LogicPro) communicate to each other over the internet, the result would not be simultaneous. What you'll be doing is creating the illusion of simultaneity by editing together different tracks.
Though a Virtual Choir can't capture the exact feeling of a performance, it is good at creating some of the similar feelings of achievement from working towards a common goal, as well as an ersatz feeling of community.
It is a great way to stay connected with your performers and listeners; simply seeing faces of those we are used to performing with (or listening to) can help us feel that we are not social distancing (while still remaining safe and helping to flatten the curve!)
It is also a great way to keep our skills sharp in the midst of an unprecedented scenario!
What a virtual choir isn't
A Virtual Choir isn't necessarily a replacement for the real thing. But, it's likely the best we have right now, and the best that we'll have for some time.
A Virtual Choir isn't easy to throw together. Just like any performance, it takes preparation time on the part of the leader, and rehearsal and performance time on the part of the singers.
It is not light on technology. The popularity of Zoom  and other videoconferencing apps, as well as other apps like Acappella which allow stitching together of video, may give the illusion that this process would be straightforward, but it isn't (unless you're already used to working with audio and video editing). Though you can certainly outsource the editing, if you are looking to offer something regularly, or have direct control over it (a music director having control issues? Heavens above…), then you'll need to invest the resources and time to purchase and become familiar with the software and process necessary for creating a virtual choir.
So, if you think that you'd still like to dive in, read on!
A computer (preferably, though a tablet could feasibly work), one with enough memory to run video editing software
An internet connection
External storage (very likely – you'll be receiving and processing a large number of video files)
Some sort of video editing software. I use Screenflow. Why?

Screenflow has an intuitive user interface that I find easy-to-useIt also has some basic audio editing tools.
Overall, it seems stable as a program.
It crashes sometimes, like everything, but I find it does so less than iMovie (which, admittedly, I haven't used in a while). I will be trying out Final Cut Pro soon, but Screenflow seems to create a similar product.
In addition to editing, Screenflow will also let you record up to all of the following: your screen, a mic (external or your computer's), a camera (external or your computer's), an iOS device (by hooking up an iPhone or iPad), and your computer's audio. I find these to be super helpful when we get to creating practice tracks (below).

A way to provide an edited PDF of a score (either mark a hard copy and scan or use an app like ForScore to mark and send) to your performers
Ensemble members that have access to two digital devices as well as either a way to print or view (on a third digital device) the music you send them.
Ensemble members who have headphones, and an internet connection
Create & Share Materials:
– a marked-up score and a rehearsal track
Receive Standardized Media:
– your ensemble will send you individual files. You'll want to make sure that there are shared standards about how to record and send the media.
Edit:
– you'll edit the received files together

Post:
– you'll upload the file to the platform of your choice
Create & Share Materials
Score: I like choosing pieces my choir already knows or are in their wheelhouse. Now is not necessarily the time to try something bonkers (unless that is in the choir's wheelhouse!). I will provide some basic edits that are clear and intuitive, i.e., breathing and cutoff instructions, basic dynamics, etc. The subtleties that we strive for in live performance aren't necessarily going to come through in this medium, but we can strive for cohesion.
Rehearsal Track: This is the most important part. You will create a track using your video software that the singers will be listening to/watching while they perform. Here are practices I have used:
I typically record a video of myself playing through the piece. I may also sing through one of the parts as well, if it's homophonic and I feel this will help with cutoffs (e.g., a hymn, Anglican chant, etc.). As musicians (and as humans), we respond best to other humans, so having the visual and audio of someone else making music really helps.
I have also begun capturing the turning of pages on my iPad (I use the ForScore app and a digital pedal) using Screenflow (see above) so that people can be watching the score while they are watching me, if they so choose (many folks still use a separate PDF that they view on a tablet or print).
Additionally, for complex music I may also then record myself conducting myself and include that in the file.
Then, you'll export the file. Upload the score to your preferred file sharing site (I use DropBox and have a folder for each week)
I highly recommend using a standardized countoff system for each piece (that is rhythmic and not chanted). Shoutout to my brother, Benjamin Buchanan, who also does this each week with his choir at St John's Western Run, for coming up with the following idea:I play the opening harmony.

I countoff a measure "for nothing"
There is a measure of clapping that the choir is expected to join in — you'll see why below.
Then there is a measure where I play the opening chord. You don't want the clapping measure last because it can interfere with the start of the singer's recording and the finding of their pitch.
Receive Standardized Media
You'll want to set some standards for the media that you receive. Not everyone has the latest smartphone, so keep it general
In general, (recent) smartphones give better recordings than computers. They are designed to create audio and video that is postable, so this is ideal. Some folks (music educators, etc.) will have external mics that they can set up for their computers. That's fine.
Singers will record themselves singing while listening to your rehearsal track with headphones. They should not be using the headphone mic to record.

They will listen to your rehearsal track on one device (e.g., a computer) via headphones
They will record themselves on a different device (e.g., a phone) while doing so.

Your singers should be aware that they should figure out where to stand/sit so that there isn't any clipping–that is, with high or loud notes, the singer can overload the mic (making it sound crackly), and no amount of editing will help.
While you probably can't control the finer aspects of the file type and size that the singers will send, or whether it's in stereo, etc., I do like to standardize whether the singers send me material in portrait or landscape mode. I prefer landscape, with the singers centered in the frame. This is because singers who record on a computer camera will only have the option of landscape.
Download all your media and save it on your computer and external storage device.
Edit
This is the time-intensive part.
First, you'll (likely) drag and drop all your media into your editing program. Take a moment to press Save now. With this many files, it will take a while to save the first time.
Second, you'll line up the video tracks using the claps as guides. You'll notice spikes in the waveforms (if you don't know what a waveform is or need help using your video editing program, go to YouTube and search for tutorials–there are plenty out there). Zoom in on the timeline so you can line them up as close as possible. It may not be perfect, but this will be a great time-saver!
Third, you will likely have some close editing to do. You'll need to reduce or increase singers' volumes until the waveforms look about equal–this is a good starting point. You may then have to nudge some of the videos back and forth on the timeline. Some singers will be slightly ahead or behind the beat. If you want to get really finicky, you can edit out inaccurate cutoffs, etc. You can also apply some light reverb–not too much, I find, or it becomes artificial (I use "Large Room" at 25% to give a pleasant cushion), and you can also add some slight stereo effect if you wish (I typically have my singers set up antiphonally in Dec & Can Anglican style, so one side receives a balance of 66% left and 25% right, while the other side receives vice versa). Depending on the number of files you receive, you'll also need to reduce the average output–the more files, the louder everything gets–the output is additive. If you hear clipping, you know you'll need to scale it back.
Fourth, on the timeline, you can now crop the beginning and end of the videos and add transitions, background photos, etc.
Lastly, you'll arrange the videos on the screen. Many programs will allow you to crop the files so that they can appear as squares, etc. I like this feature, and will take the time to resize and crop so everyone appears equal. This, like everything else, can be time-consuming.
Post
Now, export the file (this may take some time) and upload to your preferred platform. We have three: our YouTube page, our Music at St. David's page, and our St. David's Episcopal Church page. We broadcast our services over all three on Sunday morning. If you're doing a full service, I recommend at least a 24-hour window to upload in case anything goes wrong. Also, make sure you have everyone's permission to upload. If people have volunteered for your project, it should be no problem, but if you're teaching minors, ensure that you have permission from parents/guardians to share the footage publicly.
Good luck, and have fun making music!
Doug
PS 1: If you found this post helpful, consider a donation to an organization that is continuing to support/employ musicians during this time. In our diocese, one of those is St. David's, below. If you have other resources, please email them to me!
Music at St. David's facebook.com/stdavidsmusic: http://bit.ly/stdavidsmusicdonation
PS 2: Are you looking for new music during this time? Remember to support your local composers during this time. You can find a variety of works for a range of skill levels here: dbcomposer.com, but look around to your friends and colleagues, many of whom are game for commissions during this time!
PS 3: Want to share what you've made? Connect with me on Facebook, Twitter (@dougbcomposer), or YouTube. I'd love to see what you create!
Doug and one of his choir members are quoted in the below article. Check out:
The Baltimore Sun
by Elizabeth Nonemaker
May 8, 2020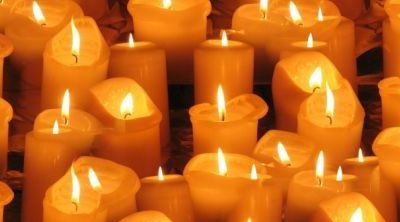 Emotions remain high, and the potential for more unrest, polarization and violence has sadly come true today in our nation's Capital. And it is heart-wrenching. A woman has died and other lives have been threatened. We must pray for our nation and all its people. Pray for our congressional leaders, pray for the safety of our law enforcement personnel, pray for the protesters.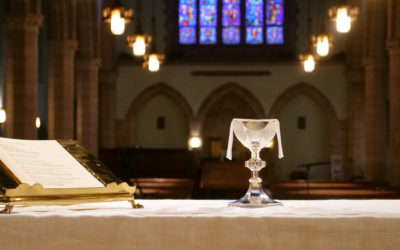 All indoor public worship is suspended beginning immediately and through at least Saturday, November 28. The decision to return to indoor worship as early as Sunday, November 29 will be made and communicated no later than Monday, November 23.
We pray that this period of transition will be peaceful and respect the dignity of every human being. As Christians, we are called to be witnesses of civil discourse by our own words and actions. There should be no place in our civil society for violence against others, either in speech or in violent behaviors.
Stay Up to Date With The Latest News & Updates
Caffeinated Church
Resources for church communicators by church communicators
Subscribe to our eNews
Copyright © 2020 The Episcopal Diocese of Maryland, All rights reserved.
This is the biweekly eNews from the Episcopal Diocese of Maryland.