Lent 2021 at Home and Socially DIstanced
Resources for Formation and Worship at Home during the COVID-19 Pandemic
Ash Wednesday and Lent
In light of the COIVD-19 numbers in our state and diocese, many of us will be observing Ash Wednesday and Lent from home or in a socially-distanced outdoor fashion. Your diocesan Christian Formation Council and cathedral have a number of offerings for you and your congregations.
Beyond the Sunday School Classroom and the Church Building
To keep us all safe this Lent, we are offering formation and worship resources for you to celebrate Shrove Tuesday and Ash Wednesday at home and socially distanced as a supplement to participating in livestreamed worship. Below are worship opportunities, activities and formation that can be done in the home or neighborhood (following safe outside distancing and crowding protocols) or online. We hope that everyone can take advantage of this opportunity to ritualize our faith more deeply in our homes.
Holy Week and Easter at Home: Resources for formation and worship during a time of quarantine
presented by your diocesan Christian Formation Council and Diocesan Staff
Ash Wednesday Offerings
Online worship – The Diocese of Maryland and the Cathedral of the Incarnation will offer livestreamed worship at 8:00 AM, Wednesday, February 17. You can watch or show this service at any time during the day that best suits you or your congregation. The worship will be available on the diocesan livestreamed worship page.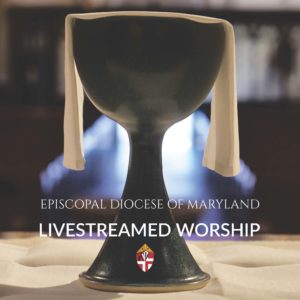 Resources for Home and Church Community
Shrove Tuesday Pancake Fun and Competition
Hannah Graham of St. Andrew's, Glenwood says, "Let's have a pancake party!" Hannah has created a party kit for you with the below included:
A powerpoint of pancake trivia from around the world
A Facebook event cover graphic
And, best of all, pancake competition certificates!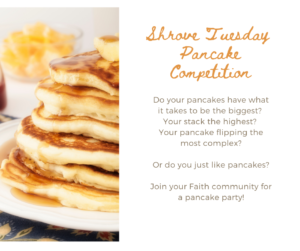 The Rev. Jess Holthus of All Saints', Frederick has created an Alleluia banner activity for you!
Hannah Hutches of Memorial, Bolton Hill recommends Storymakers NYC for your online Christian formation programs! Watch her video below to learn why.