Parish records in our Diocesan Archives
by Mary Klein, Diocesan Archivist
Through the centuries in the Diocese of Maryland, parishes have opened, ministered to the community, and closed. Some parishes established in 1692 are still flourishing; while some, begun in the twentieth century only remained open a few years. Some parishes close because of demographic shifts in the population, fear of change, bad money management, failure to look outside themselves, lack of interest in their surroundings – the list could be a long one. Yet the story of all these closed churches is not lost. The diocese passed a Canon in 1995 which, in part, guaranteed that the important documents accumulated by a parish would not be destroyed or given to secular historical entities. Canon 1-480 reads in part, "Whenever a parish or mission is closed, or the congregation disbands, the charters, registers and other papers and records of such church shall be delivered to the Archives. An inventory of the parish or mission's property, real estate and contents, with special notations about memorials, shall be turned over to the Archives." We can be thankful that this diocese was far-sighted enough to create and maintain an archives and ensure its continuing existence by passing a canon. Most dioceses in the Episcopal Church don't even maintain an Archives, nor employ an archivist. We are blessed by forward thinking people through the centuries who have looked after the story of the people of the church in this place.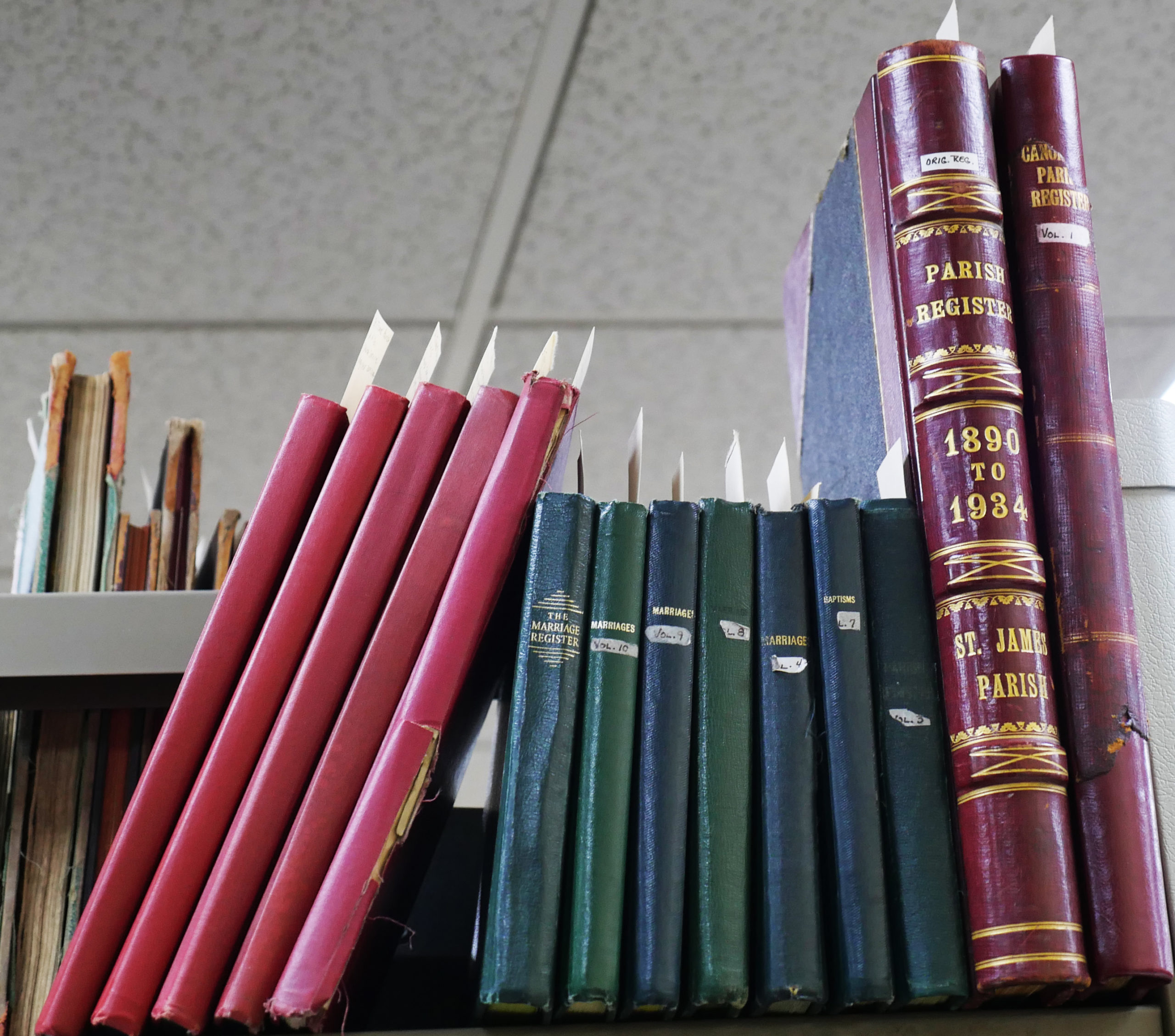 St. James' Church, Lothian Parish Register, 1890-1934
This Parish Register is currently being housed in our Diocesan Archives for safe keeping
The most important items that come to the Archives following a church's closure are the parish registers and the vestry minutes. These two kinds of documents contain a wealth of information, which are valuable to researchers. People looking into their family history need information contained in parish registers and are frequent in their inquiries. Social historians can delve into the parish registers for details of demographics, trends in church attendance, and other themes. One important use of parish registers in our quest for racial understanding has been to identify which parishes baptized and married African Americans, slave and free; which parishes prepared African Americans for confirmation, a meaningful step, for being a confirmed person meant you were able to receive Communion. If all these Parish Registers had been lost, this work would have been impossible.
Likewise, vestry minutes reveal details concerning parish life. How was money spent? How were controversies dealt with? Who were members of the vestry? How did they function when they were without a priest? The questions are varied and myriad, and answers can be found in vestry minutes of closed parishes.
In a publication of the Archives of the Episcopal Church, standards for records management are clearly laid out. Some records may be discarded after a certain length of time; and many are deemed "permanent". These permanent records make up most of the documents which come to the Archives from closed parishes. Just some of these permanent records include Acts of Incorporation, audit reports, bequest and estate papers, bylaws, legal correspondence, deeds, memorial gift registers, parish profiles, and wills. And, of course, this influx of large books and boxes of papers poses an ongoing problem for the Archives: where to store it all. The Archives never shrinks; it only grows. Thankfully, recent additions of new shelving are going a long way toward expanding the space needed to house these important documents.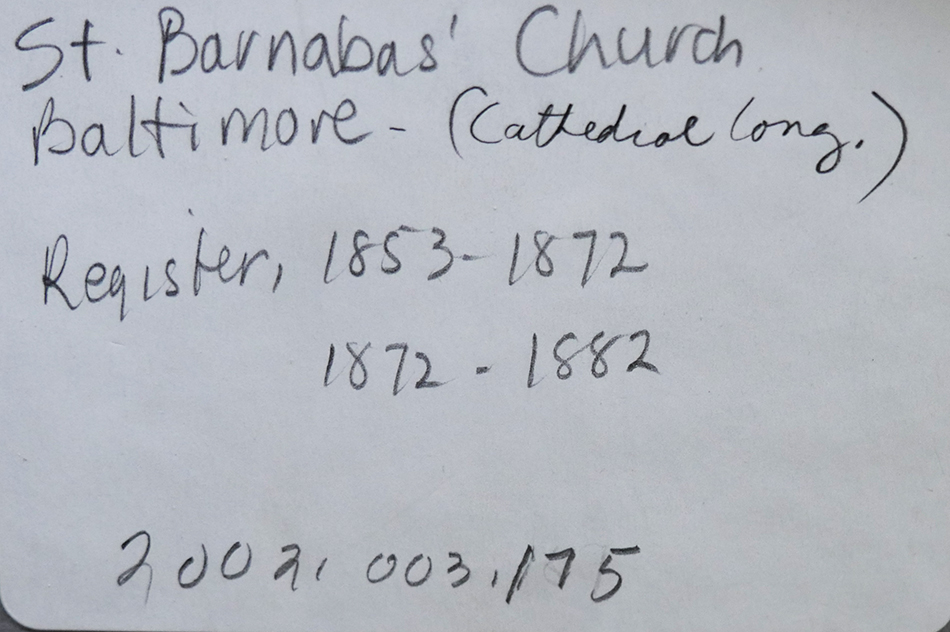 At present count, your Archives houses the parish registers of 77 parishes, although not all of them have closed. Some parishes which do not have secure or climate-controlled spaces in which to house their precious documents, have placed them in the Archives for safe keeping. The parish initials a long-term loan agreement with the Archives, in which the Archives promises to store and maintain their vital records, but ownership of the records remains in the hands of the parish. If the documents are ever needed for any reason, the parish is able to retrieve the materials at their convenience. Sadly, some parishes have given their vital documents to secular institutions, which then assume ownership, and the church's claim to their own history is lost.
Of course, each church accumulates more than just documents. Think of everything from chalices to hymnals to vestments which make up the trappings associated with the typical Episcopal church. We do try to recycle many of the accoutrements; it is much better for someone to use them than for the items to sit in a storage area and be of no use to anyone. If a parish is in need of a particular item, always ask if we have rescued such an item from another parish, and we will be most happy to pass it on.
The Archives of the Episcopal Diocese of Maryland is the repository of priceless documents and is open for researchers. We should all be proud that our predecessors possessed enough foresight to establish, maintain and make arrangements for the continuation of our Archives, which include all the records of former churches.

St. Mary's Church, Hampden, Register